Open Monday-Friday 9-5
Upcoming Event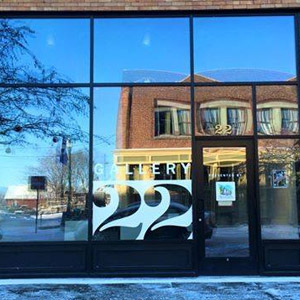 Pour and Play
Group Guitar Lessons For Adults 55 and Over Sip and Strum!
Guitar lessons for Delaware County residents 55 and over will begin at
Blend of Seven Winery
1400 Stratford Road, Delaware, OH
Lessons will be taught using a new "colored string" method that makes learning to play guitar fun and easy!
Participants will be taught to read and play notes, chords, strum patterns, and how to play some of their favorite timeless songs.
WHEN: Tuesday, October 12 from 7:00 PM – 7:30 PM
INSTRUCTOR: Bob Claymier, retired teacher and long-time guitarist
COST: $15 per lesson, 4 lessons per session. Book is $30
For information, contact Bob at: 740-816-9627 or bobclaymier@gmail.com
---
Current Exhibit:
August 28-October 23
Reception August 28 5-7
---
Vivian Ripley Exhibit
November 8-January 9, 2022
---
Juried High School Exhibit
January 23-February 27
Reception January 23 2-4
---
Visit Gallery 22
22 E. Winter Street, Delaware, OH
Gallery Shop Hours:
Thursday 11-5
Friday and Saturday 12-8:30
---
September 3-October 23 | Thurs. 11-5, Fri. & Sat. 12-8:30pm
Modern Nature by Jacquelyn Cox
---
Holiday Art Fair at Gallery 22 (22 E. Winter Street)
November 5-December 18 | Thurs. 11-5, Fri. & Sat. 12-8:30pm