News
With the covid numbers going up, we want to do our best to continue to ensure the health and safety of our dance families. We are strongly recommending that all school-aged children wear masks at all times (even during dance class.) We know this year has come with a lot of adjustments but we are so glad we are able to meet for classes and teach your students each week. Despite the challenges, we are going strong this dance season. It is our hope to keep it going. Thank you so much for your help with this!

Keep Dancing,
The Arts Castle Dance Academy Staff

Parent Watch Week Reminders
– Only one parent/guardian per child can be in the classroom to watch class this week.
– Everyone (over the age of 2) must wear a mask that covers their MOUTH, NOSE, and CHIN at all times when they are in the building. We are strongly encouraging dancers to wear a mask while they are dancing but remember, per the governor's orders, it is REQUIRED that dancers wear masks everywhere except when they are actively dancing.
– Chairs in the studio are distanced according to the state mandate. Please DO NOT move the chairs.
– If you are feeling ill or running a fever, please stay home.
– If anyone in your family has been exposed to, is awaiting a COVID-19 test result or has been asked to quarantine, please stay home.
– Please check the spelling of your student's name on the winter concert program before you leave. Please let your instructor know if any adjustments need to be made.
---
Dance Academy Calendar
March 22-27 Parent Watch Week
March 29-April 3 Spring Break 
April 24 Picture Day
May 1 Classes End
May 3-6 Make Up Week
May 11 Dress Rehearsal 
May 12 Performance
---
Dance Academy Fee Correction
Oh, no! We are so sorry. The catalog was printed with an outdated fee chart. Please refer to the catalog below for class fees…and discounts! We hope this makes things a little easier to understand!
FEE CHART:
60 minutes – $59/month
45 minutes – $50/month
30 minutes – $42/month
FEE DISCOUNT:
$5 off the second class
$10 off each additional class
---
DANCE ACADEMY CLASSES 2020-2021
---
Dance Academy Fees
Our dance curriculum is designed to cover 32 weeks of material and culminate in our annual Spring Recital. The fee reflects this yearly commitment. Thus, we do not prorate on a monthly basis. We encourage students to pay for the year by Sept. 30 or to sign up for a monthly automatic payment plan. However, for some families, a monthly payment plan is the preferred option. Should a student choose the monthly installment schedule, payments are due by the first of the month from Sept. through May. A $10 fee will be added to all payments not received by the 5th of the month. Students with an unpaid balance at the end of the month will be subject to
unenrollment from the class. We encourage families to contact us before the first of the month if payment difficulties arise so that we can work together to overcome financial hardships. Students who remit full payment for the year by Sept. 30 will receive a 10% discount off the listed price. Students may also choose to remit installment payments on a monthly basis for 9 months beginning Sept. 1.
FEE CHART:
60 minutes – $59/month
45 minutes – $50/month
30 minutes – $42/month
The Dance Academy class fees are excluded from the Arts Castle membership discount. However, the Arts Castle offers discounts for multiple classes per household. A household is defined as persons who live at the same address for more than half of the year. A discount will be given to dancers taking multiple classes. A $5 discount off will apply to the second class. Any class after the 2nd will be $10 off the original price.
Example
The Smith family has 2 dancers. Hannah Smith takes one 30 minute class and one 45 minute class. Drew Smith takes two 30 minutes classes.
$42 + $50 + $42 + $42 = $176 – $25 discount ($5 off first class + $10 off second class + $10 off third class) = $151/month
Their total yearly commitment, if they pay monthly, would be $151 multiplied by 9 months. If they pay for the full year by Sept. 30, they would save 10%,
which in this case, is $136.
---
Check out the Dance Recital Videos.
---
Dance Forms
---
Why Choose The Arts Castle?
With so many excellent choices for dance education in Delaware, why should you choose The Arts Castle?
AFFORDABLE. We strive to make all of our classes affordable for all families. Scholarships, discounts for multiple classes, and alternative payment schedules are available. There are no registration fees.
NO SURPRISE FEES. Aside from class fees, only one low fee covers costume, recital, props, etc. Students are never faced with "surprise" fees. Every student receives complimentary annual recital tickets for family and friends, and extra tickets are less than $5 per person. Several free performances are held annually.
FAMILY-FRIENDLY. We are family-friendly and appropriate for all audiences. Costumes, song lyrics, and dance routines are carefully vetted so that everyone can enjoy the dancing.
SUPPORTIVE. We are non-competitive and supportive in nature. We love to dance, and we strive for excellence as individuals and ensembles while having a lot of fun!
---
About the Dance Program
The Arts Castle Dance Academy offers professional instruction in a fun, non-competitive environment. We believe everyone should have an opportunity to dance. Our Dance Academy is unique in offering many avenues for students to learn and enjoy dancing, while working with a busy schedule and budget.
Dance Academy seeks to awaken the joy of dance in our students with a combination of quality technique and personal expression. We feel that this objective is best met within a supportive, family-friendly
environment, open to dancers of all age and abilities, and cultivated by a nurturing, professional team of instructors. Ballet, tap, jazz, hip hop, tumbling and combo classes are offered annually.
In addition, The Arts Castle Youth Dance companies provide additional performance opportunities for dedicated dancers. For younger dancers, The Arts Castle has Pre-Academy classes offered quarterly. Come join us and enjoy the art of dance!
---
About The Arts Castle
The Arts Castle is dedicated to nurturing the creative energies of residents of Delaware County and surrounding areas by offering full access to a variety of multi-arts experiences such as classes, workshops, performances, exhibitions, and special events.
The Arts Castle was founded with a grassroots effort by the community and for the community. We are recognized as one of Ohio's premier community teaching centers for the arts. Join us by taking a class, visiting an exhibit, or participating in one of our special events.
---
Dance Academy Schedule 2020-2021
Monday
3:45 – 4:30pm
Teen/Adult Tap

4:30 – 5:15pm
Sky Blue Jazz/Tap

5:15 – 6:00 pm
Turquoise Jazz

6:05 – 6:50 pm
Turquoise Tap

6:55 – 7:40 pm
Turquoise Ballet

7:45 – 9:15 pm
Indigo Ballet/Pointe
Tuesday
3:45 – 4:15pm
Royal Blue Tap

4:15 – 5:00pm
Royal Blue Jazz

5:05 – 5:35pm
Jr. Musical Theater

5:40 – 6:40pm
Intermediate Company

6:45 – 7:15pm
Sr. Musical Theater

7:20 – 8:20pm
Senior Company

8:25 – 9:10pm
Indigo Jazz
Wednesday
4:45 – 5:45pm
Sky Blue Combo

5:50 – 6:50
Turquoise Combo

6:55 – 7:40
Junior Company

7:45 – 8:30
Royal Blue Ballet
Thursday
3:15 – 4:15
Adult Ballet

4:15 – 5:15
Royal/Indigo Ballet Technique

5:15 – 6:00
Sky Blue Ballet

6:00 – 6:45
Lyrical

6:45 – 7:15
Tumbling 1
---
Dance Academy Instructors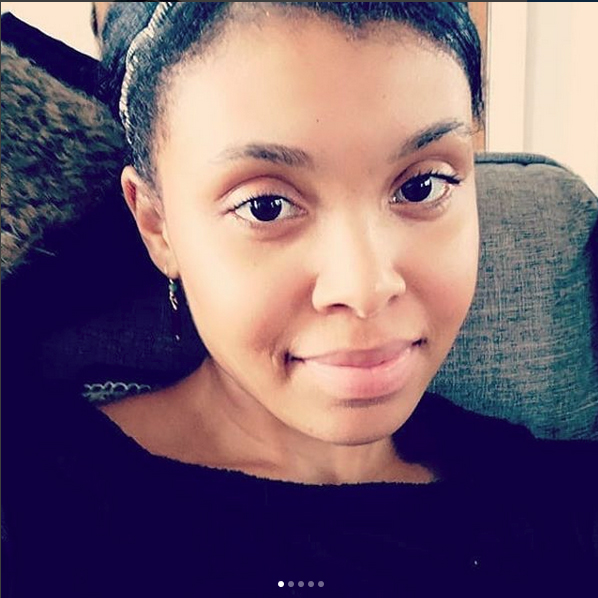 Chelsea Miles
(Miss Chelsea)
Dance Coordinator
Chelsea began her dance training at the age of 3 years old at Dublin Dance Center. Throughout her years as a student, Chelsea trained in ballet, pointe, tap, jazz, hip-hop, lyrical and modern.She graduated from the Pre Professional Training Program at BalletMet.
During her time at BalletMet she performed with YouthMet and in The Nutcracker. Chelsea has attended summer intensives at BalletMet, Dayton Contemporary Dance Company and Ballet Magnificat. In 2006 she was accepted into Ad Deum Dance Company in Houston, Texas and danced with them for a season. During her time there she performed throughout Texas and in New York.
After her season with Ad Deum Dance Company, Chelsea was accepted into the Ailey/Fordham BFA Dance Program at the Prestigious Alvin Ailey Dance Company. In addition to Chelsea's dance career, she has taught at studios and in public as well as private schools in Ohio and Texas for fifteen years. She was the director of a professional dance company for three years and the owner/director of a dance school for almost ten years. Chelsea recently performed and choreographed with Xclaim Dance Company.
In addition to teaching, she loves attending dance master classes and conferences to expand her knowledge of dancing. Chelsea loves sharing her passion for dance with her students while encouraging them as they learn and grow in their art form!
---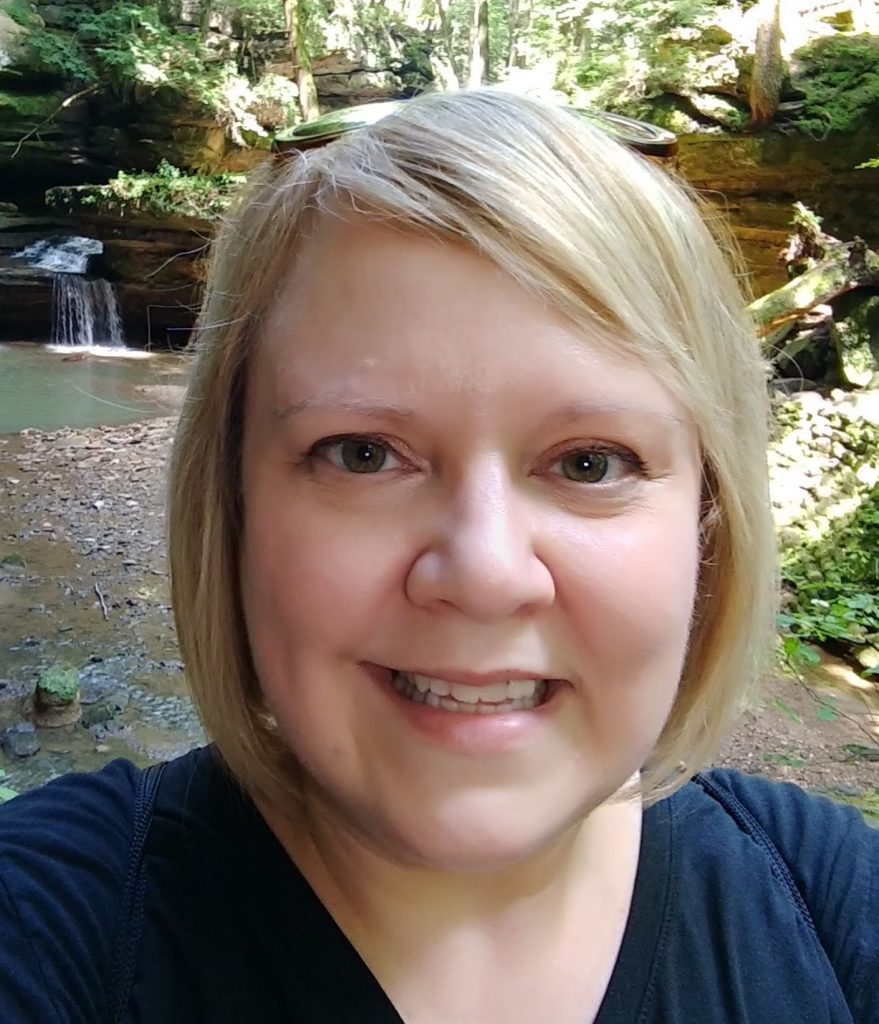 Meghan Patijarevich
(Miss Meghan)
Meghan has been teaching dance at the Artscastle for over 9 years. Being in the studio is one of her favorite places to be and she brings her love and passion for dance to each class she teaches. She loves seeing all of her students grow and develop into confident dancers and people.
Meghan is a graduate of The Ohio State University where she received a Masters of Arts in Education with an emphasis in Dance Education. She has also received her Bachelor of Arts and K-12 teaching license in Dance from the University of Akron. Meghan has more than 20 years of dance teaching experience in different local studios and public school districts in Ohio, including Delaware, Lima, Akron and Columbus. She has taught ballet, modern, jazz, tap, hip hop, cultural & social dance and creative movement to ages 2 through adult.
Meghan lives with her husband and daughter just outside of Columbus and loves to cook, read and practice yoga.
---
Carrie Blust
(Miss Carrie)
Carrie has been dancing for 18 years. She grew up in Sidney, Ohio and is currently residing in Delaware, Ohio. Carrie graduated from Bluffton University with a Bachelors in Education and currently is an Intervention Specialist. Carrie has been trained in ballet, tap, jazz, pointe, lyrical, acro, modern, and musical theater. Carrie began dancing at Sharon's School of Dance and later became a member of the Sidney Dance Company. Carrie is excited to be a part of the Arts Castle team and for the opportunity to share her love for dance with others.
---
Lauren Cox
(Miss Lauren)
Lauren has exclusively studied classical ballet for fifteen years. She has performed in several productions, including The Nutcracker, Aladdin, Mary Poppins, The Little Mermaid, and Peter Pan. She loves all forms of dance and hopes to try new styles in the future. She teaches ballet to young students from her home, and is so excited to start teaching at the Delaware Arts Castle. She loves all things art and will be attending Columbus College of Art and Design in the fall.
---
Jessika Wickenheiser
(Miss Jessika)
Jessika is a dance instructor and choreographer who has taught in Lewis Center, Westerville and Sunbury area. At a young age Jessika had a passion for dance and began formal dance instruction at age 4. She enrolled at Dance Rhythms Studio where she studied ballet, tap, jazz, gymnastics, lyrical and hip hop. As her dancing progressed she earned spots on the studio's competition teams dancing in jazz, tap and lyrical competitions.
Jessika was also an award winning competition soloist in lyrical and contemporary dance. Jessika's love of the performing arts expanded when she began studying voice. She performed for four years as a member of her award winning high school choir and performed in multiple church and community musical productions. She also danced and sang as a member of the award winning WHS Ensemble.
Jessika has also instructed adults and children as a certified Zumba and dance fitness instructor and lead classes throughout central Ohio for the last five years. Jessika currently resides in Galena Ohio with her husband and two sons. Jessika is excited to share her passion of dance and the arts, and to inspire a new generation of young dancers.