YOUR GIFT, IN ANY AMOUNT, MAKES A DIFFERENCE.
We appreciate all donations. Remember, The Arts Castle is a 501(c)3 organization which means your donation may be tax-deductible. Thank you for your support.
---
Become a Member
The Arts Castle is a place where creativity comes to life. The Arts Castle provides many opportunities to enrich lives through the arts. We invite you to come join us!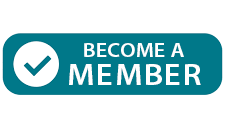 If you are a student, teacher, volunteer, art lover or if you simply believe in the importance of The Art Castle's contribution to the quality and diversity of our community, please support us by becoming a member!
• A 10% discount on classes. Exclusions apply.
• Invitations to special events
Memberships are valid from July 1 until June 30 and are not prorated.
The Arts Castle's mission is to nurture the creative energies of the residents of Delaware County and the surrounding areas by offering a full range of artistic experiences through classes, workshops, exhibits and special events. And for more than 25 years, that's what we've done!
As a private, not-for-profit organization, we derive our income from program fees, grants and donations. In order to be accessible to the entire community, we keep our programming fees as low as possible. Our earned income, including program fees, covers around 56% of the expenses of operating this, our community arts center. Donations and grants cover the remaining 44%.
Our quarterly programs include classes and workshops for children and adults, summer arts camps and private lessons. We offer school programs such as the Third and Fifth Grade Projects in which every third and fifth grader in the county is invited to take part in an exhibit tour and art experience at The Arts Castle. We also offer visual arts exhibits throughout the year such as the Juried High School Exhibit and special events such as The Castle Arts Affair.
---
Kroger Plus Card
Link your Kroger Plus card to The Arts Castle (ARTS CASTLE (DELAWARE CO.CULTURAL ARTS CTR.) #84012.
Simply go to the Kroger Community Rewards page to sign up!
---
Sponsor
We appreciate our sponsors for events, exhibits and activities. Sponsor an event by calling 740-369-2787.
---
Estate Plans
Remember us in your Estate Plans.
---
In-kind Donations
We appreciate and accept donations. If you have items you would like to donate, please contact the office to arrange a drop off time.
---
Volunteer
Volunteers are crucial to the success of The Arts Castle. Volunteer contributions range from helping prepare special events to working at local events. They also include serving as docents for school groups and assisting with exhibit preparations. These volunteers range from high school students to college interns, community leaders to retirees. The common thread is that they all share a commitment to this museum and the community, and bring their unique skills and talents to The Arts Castle.
---
Enjoy one or more of our many quarterly class and workshop offering or purchase a class gift certificate for someone special.
---
Shop the Gallery
A portion of sale proceeds from our Gallery Shop @ Gallery 22 benefit The Arts Castle.
---
Purchase Art
A portion of sale proceeds from our exhibit sales benefit The Arts Castle.